Humans have been using honey for nearly 5500 years, which is not surprising when you look at the many uses of this sweet, sticky nectar.1 From being delicious on porridge, to having protective effects in the gastrointestinal, cardiovascular, respiratory, and nervous systems — we certainly have the bees to thank for this one!
In this article, you'll find: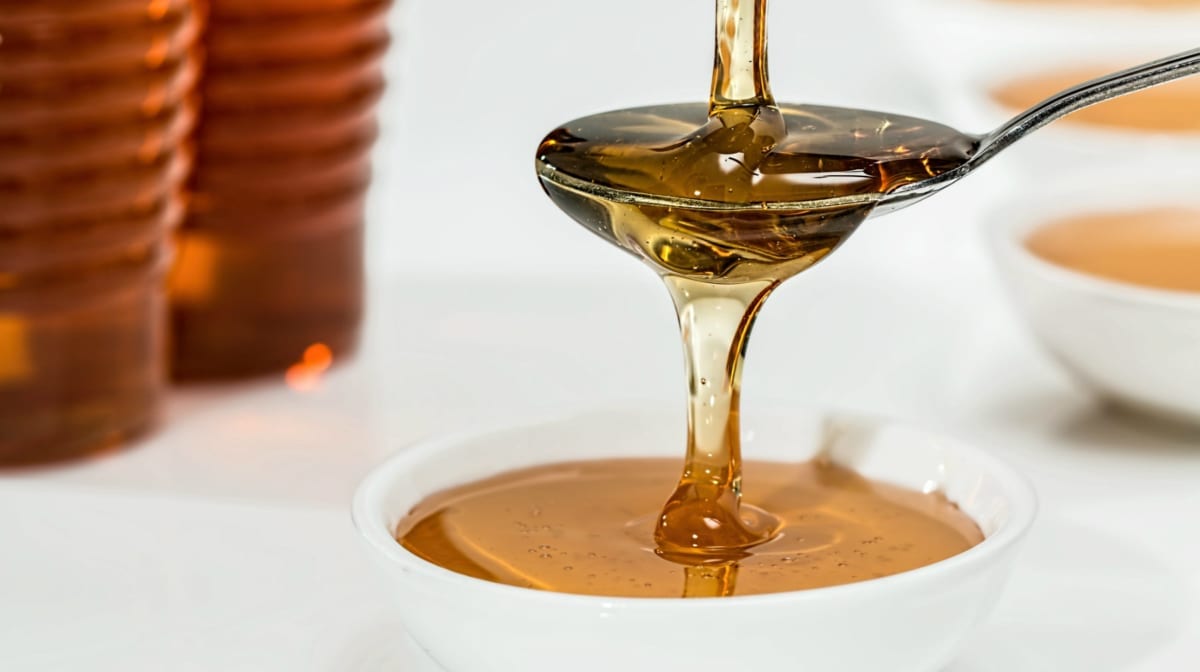 1. It is a nutritional antioxidant
Manuka honey (MH) contains high levels of flavonoids and polyphenols, which are packed with antioxidants.2 As such, MH reduces oxidative stress which is the damage caused by free-radicals (unstable atoms missing an electron that can therefore cause reactions and damage in cells, proteins, and DNA) that can lead to disease progression.3
A recent study showed that, when white blood cells (macrophages) are subjected to oxidative stress, Manuka Honey inhibits the production of reactive oxygen species (a type of free-radical), which provides protection to proteins and DNA. Additionally, treatment with MH reduced inflammation.4
Why not give your body an antioxidant boost by adding some MH to your morning breakfast?
2. It can help heal wounds
On the surface of wounds, there is a collection of cells called Biofilms. These cells contain microbes that the biofilms protect from antimicrobial agents, so fighting infections is tricky. The good news is MH is capable of killing the bacteria within these biofilms5. This honey can also prevent the formation of new biofilms from a range of pathogens.6
Putting this into practice, MH has proven to reduce overall healing time of skin wounds and improve scar appearance.7,8
Now cuts and grazes are nothing to worry about — a thin layer of MH will do the trick.
3. May help to control blood sugar
Evidence suggests that MH could have beneficial effects in the management of blood glucose (sugar) levels.9 One clinical trial showed that Manuka Honey resulted in significantly lower glycaemic index, relative to sucrose or glucose.10
As such, the sugars in MH are released slowly and don't cause a sudden peak and consequent crash in blood glucose levels — a desirable effect for everyone.
Things to be aware of
As a natural substance, Manuka Honey is considered safe to consume. However, in very rare cases, some individuals are allergic to it, with reactions.11
Also, since honey is produced by the labour of bees, it's not strictly vegan.
Take home message
Manuka honey is a wonderful and delicious natural substance with potential roles in wound healing, blood sugar management, and free-radical fighting — and these are just the ones we've discovered so far! MH goes down a treat spread over toast, drizzled on porridge, or straight out the jar!
There's a reason we've been using the sweet stuff for 5500 years.