Gyms are re-opening and we are thrilled! Having spent months having to motivate and exercise at home, finally we can head to the gyms. Once the excitement had started to die down however, you might have realised that you have absolutely no idea where to start… 
Don't worry, we're on hand with your most common questions answered by an expert. If you haven't already read part one, you can check it out here: 
Expert advice on how to see progress.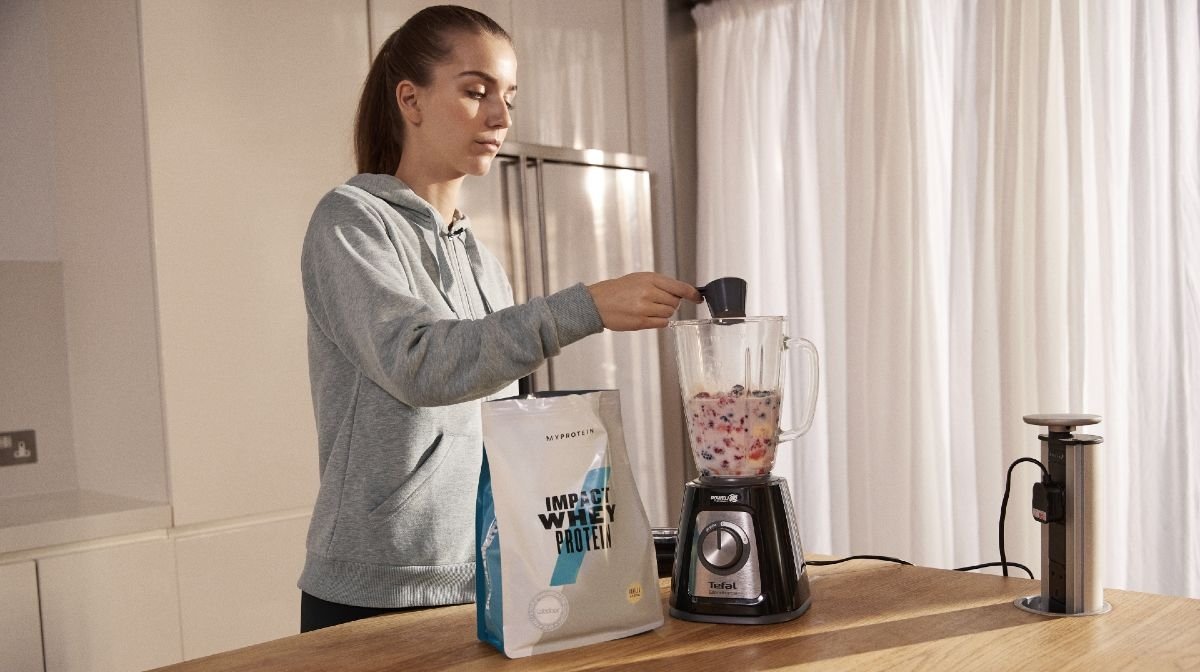 What's your 3 best bulking tips?
When it comes to muscle bulking (growth/hypertrophy), its important that we EAT, and lots if it. Our muscles thrive off carbohydrates and protein intake combined with a resistance training regimen that focuses on hypertrophy. Here are our top 3 bulking tips: 
1. Ensure you're in a calorie surplus
Eating more calories than your body's basal metabolic rate will ensure that you have ample ammunition for your muscles to grow. 1Any easy way to ensure a calorie surplus is having a high–carbohydrate meal 2 hours prior to your training as well as a high protein and carbohydrate post training snack. 2 
Focus on 30-60g of carbohydrates prior to your session and 80g carbohydrates, combined with 20g-30g protein after resistance training session. 3 
2. Carbs,carbs, and more carbs 
You should be demolishing carbohydrates pre– and post–training. They're important for muscle growth because they are protein sparing. This means your body uses glycogen (stored carbohydrates) for energy instead of breaking down its own muscle tissue. 4 
Consuming carbohydrates before and after your sessions will prevent muscle loss and speed up muscle synthesis and recovery.  
3. Focus on protein timing  
Eat protein throughout the day in servings of 20-40g instead of one big protein load at a time. Focus on consuming between 1.2-1.7g per kg of bodyweight throughout the day. 5 
Can I build muscle in a calorie deficit?
For the general population the answer would be – YES!  
Firstly, it's important to define what a calorie deficit is. A calorie deficit occurs when we consume less calories than we burn. So, you'll need to work out your TDEE and BMR before you start. If you're trying to grow muscle at the same time, then you'll also need to focus on your nutrition before and after training too. 
Building muscle while in a calorie deficit is certainly not easy, however, ensuring that you're eating sufficient amounts of carbohydrates and protein around your training will help with muscle preservation. Just make sure that you're not over doing it and maintain the deficit too. 
Your ability to build muscle while in a deficit can also depend on your baseline levels of fitness. Beginners and people with relatively high body fat percentages can gain muscle mass and strength in a calorie deficit. 6 
Studies suggest that it's harder to gain muscle mass compared to strength in a deficit, if you're trained. Your priority should be focusing on preserving the lean muscle mass you already have. 7 
The International Society of Sports Nutrition recommends that if you're in a hypocaloric diet, you should consume around 2.3-3.1g/kg of bodyweight in resistance trained individuals to maintain and build lean muscle mass. 8 
Even though it's possible to build muscle whilst in a calorie deficit, it's important to note that the circumstances are not ideal. Your gains will certainly be more impressive in a calorie surplus.  
Lastly, it's important to focus your training predominantly on resistance exercises when trying to preserve and gain muscle mass.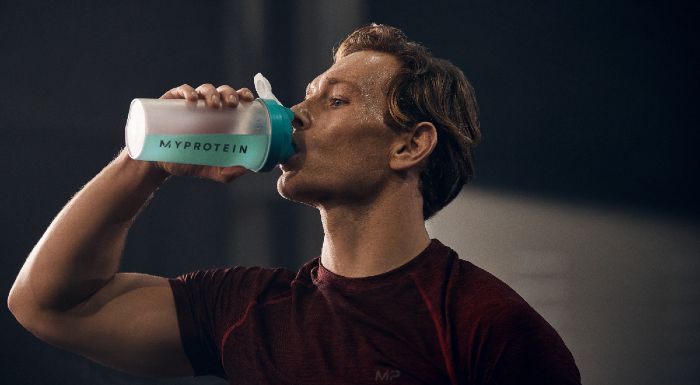 Should I try and lift the same weight from before the gyms shut?
It's important that you start slow and gradually build up to your pre-lockdown lifting weight. This will prevent any potential injury that may occur.  
Detraining often occurs in three weeks, this means that your strength gains which incurred when gyms were open would have likely decreased significantly. So, unfortunately, it's a bit of an unrealistic expectation to try meet your pre-gym bench mark. 9 
You will get it back, just stay focused and keep going. 
Which supplements will help the most with weight loss?
Before you buy supplements, it's important to focus on a wholefood diet. Make sure you're eating balanced meals which comprise of healthier fat sources such as, avocado, oils, nuts, seeds, oily fish.  
For your carbs, focus on wholegrain carbohydrates like quinoa, barley, legumes, brown rice, wholegrain pasta and go for lean sources of protein, typically lean fish, meat, poultry, legumes, tofu, tempeh. 
Adding micronutrients to your plate, such as 1-2 cups of vegetables per meal will help you to get the foundations of nutrition right before trying to find a supplement to aid your weight loss journey.  
Sustainability is key when it comes to weight loss, so find a plan that you can stick to. 
What makes a great pre-gym meal?
A great pre–gym meal 1-3 hours before training could comprise of oats with milk and berries, yoghurt with granola and fruit, a smoothie, or a peanut butter sandwich. 
The closer you get to approaching your workout (30-60 minutes) focus on a quick release carbohydrate such as a fruit for the energy boost you need. Opt for lower fibre and fat snacks closer to your gym session to prevent a dodgy stomach mid-rep.10 
Low intensity exercise (<60% Max heart rate) can often be done in a fasted state as you'll be burning fat stores, however, for resistance training sessions and high intensity (>80% Max heart rate) sessions it's important to ensure adequate pre–workout fuelling.  
What makes a great post-gym meal?
Focus on the 3 R's. After your session, you want to be combining carbohydrates and protein in a ratio of 3-4:1 (Carb:Protein). After you session you want to be focusing on the 3 R's of recovery: Refuel (with carbs, Repair (with Protein) and Rehydrate (with fluids): 
Refuel : 3:1 ration of carb to protein ration would mean around 30-40g of carbohydrates 

11

 

Repair : This is usually at 0,3g/protein / kg (10-30g for most individuals) . 

12

 

Rehydrate : Fluids + electrolytes. These could be hydrating fluids like water, sports drinks,100% fruit juice. 

13



A great post gym meal could be anything from a convenient whey protein isolate powder mixed with milk and a banana or a whole food meal such as tofu/chicken/tuna/bean wrap with beans and veg.  
Take home message
Getting your nutrition and training right for your goals is the only way you're going to meet them, so set yourself up for success. 
If you have more questions about your gym nutrition and training, then check out some of our other blog articles for expert help and guidance.