The gyms are still closed, and you're back to the trusty run around the block whenever you've got a spare half an hour after sitting at your desk (that might have become your sofa) all day. As much as we love a good run, and they definitely have a place in your fitness routine, it can start to get a little boring after a while.
Yes, drop in a few runs here and there, but try something new every once in a while, it makes sure you're challenging your body, and can definitely help you enjoy your fitness a little more. Of course, if you're still addicted to running, it's worth joining our Strava run club. But if you're looking for something a little different, get some inspiration below.
1. Dance
Even if you're not very good at it, dancing is a brilliant cardio workout, and often engages your core and other muscles too. Whether you just want to put on a playlist and dance in your kitchen for half an hour, or you browse online to find a dance workout, it'll definitely have you sweaty and is guaranteed to put a smile on your face at the same time. 
We've got playlists at the ready too to get your dance sesh going.
Looking for more info on why dancing is so good? Have a read of this article. 
2. HIIT
HIIT is no secret, it'll definitely have you on the floor by the end (in a good way). Quick bursts of intense cardio are ideal for those of us who really can't stand running. It keeps your mind a little bit more engaged with all of the different exercises in a circuit, and works the whole body too. 
It can be tough to get the motivation to get this one done because HIIT is definitely a tough workout. But for everyone craving a new challenge in their workouts, incorporating a couple HIIT sessions each week will really help you progress. 
Try this home HIIT workout next time you've got a spare 20 minutes.
3. Skip
We don't mean skipping your workout for the day, we mean skipping rope.
A couple of minutes of skipping will really have you thinking how 10-year-old you was able to do it so seamlessly, and for what seemed like hours. But a tough workout is always a good one, right?
You can try skipping in different circuits, for example, 30 seconds on, 30 seconds rest, or you can just go for as long as you can and really put yourself to the test. 
But be prepared for some serious DOMs in your calves the next day. 
4. Cycling
If you've got an old bike sat in your shed, sad and alone, bring it out and give it a quick clean up. Cycling is one of the best forms of cardio, it works your endurance, stamina and your legs too. 
Challenge yourself to a new distance, or a new route each week to note down your progress to make sure you're challenging yourself week after week. 
So, whether it's a real bike or just an exercise bike plonked in the corner that's been gathering dust, jump on. You might find that the new challenge encourages you to keep up with your workouts more and more.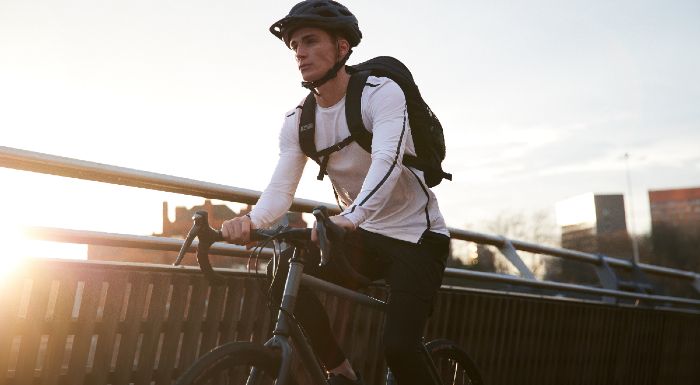 5. Boxing
One of the more underrated cardio workouts is boxing. You don't have to be Anthony Joshua or Tyson Fury, even a beginner's session will definitely leave you feeling sweaty. 
All of the boxing bells and whistles like a bag and gloves aren't necessary, so don't go splashing the cash on a tonne of equipment before you've had a go first. 
But if you're bored to death of your usual cardio, boxing will guarantee you a brand-new challenge to work on and a new skill to develop. 
Take Home Message 
There are so many ways you can switch up your usual cardio routine (AKA not running!) and make it a challenging workout. Whether you're in the mood for a good dance, or if you're looking for a bit of a tougher challenge like HIIT, you don't have to be limited to running around your block. 
Enjoyed this article?
READ THESE NEXT: