We've always admired Vimto's refreshingly different flavour, so we've teamed up with Vimto® to create a fresh, exciting range of products, designed to give you flavour and sports nutrition all in one. 
We've got a range of incredible new products, all with Vimto's signature flavour and Myprotein's high quality nutrition. So, let's dive in.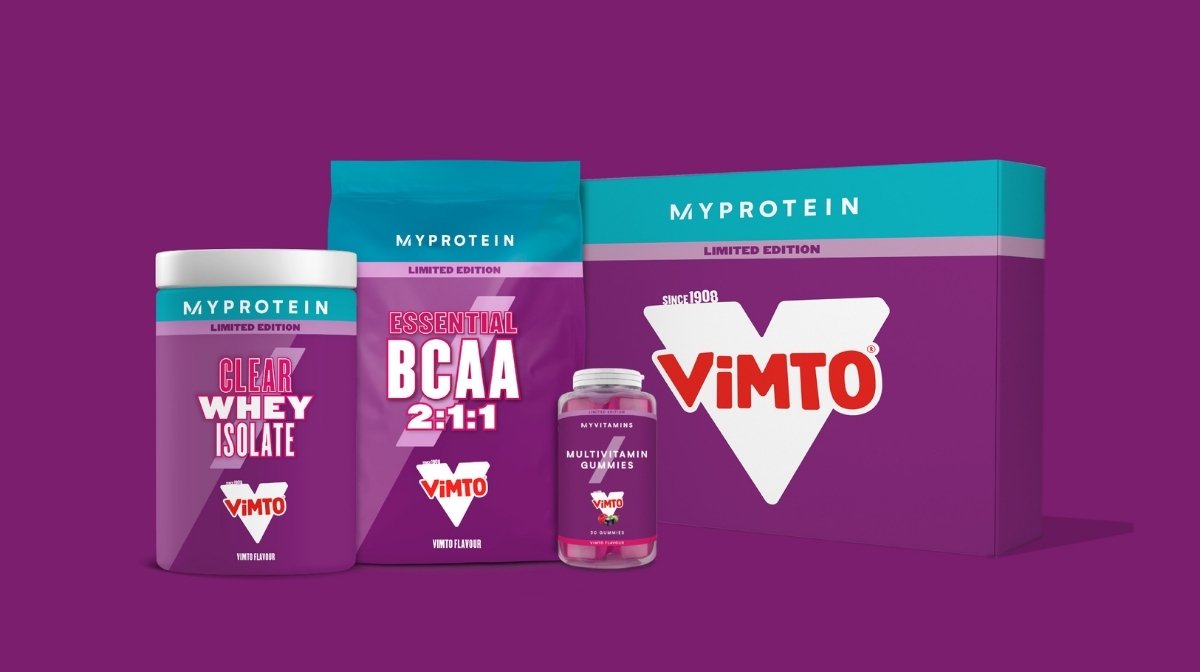 Vimto Multivitamin Gummies
If you're a fan of our classic Strawberry flavour Multivitamin Gummies, we think you'll love the Vimto ones too. Made with the same blend of 11 essential vitamins and minerals, vitamin C to support your immune system, and biotin to support healthy hair, skin and nails, with the unmistakable Vimto flavour.