We work with a lot of G.O.A.T.s at Myprotein. Not the farm animal kind (aside from that one photoshoot…), but athletes who have broken records, won titles and a hell of a lot of trophies. So, we thought our sale better be in line with that too. We present you our greatest of all time sale for Black Friday 2021. 
It's not just the regular additions to your shopping basket that will be on offer though, we couldn't miss an opportunity to create brand-new innovations and flavours. Here are all of our new creations you can get your hands on this Black Friday.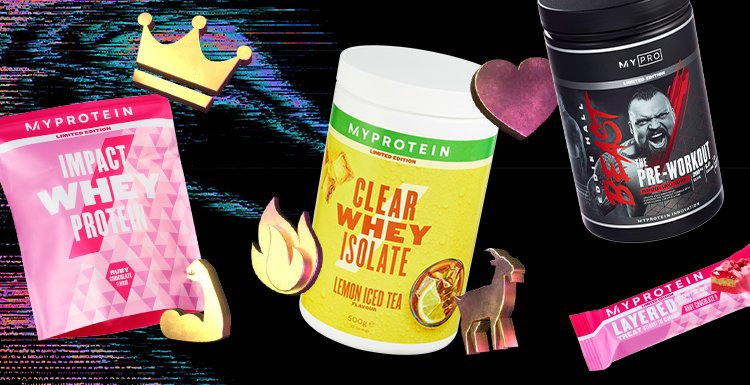 Supplements & Snacks
Impact Whey Protein is a staple for so many customers, and that's why it is good to mix it up and try new flavours. This time we're adding Ruby Chocolate into the mix. 
With the customer favourite nutritional profile of our usual Impact Whey, you'll be getting 21g of protein with just 103 calories, 1g of carbs, 1g of sugar, and less than 2g of fat per serving. The creamy Ruby Chocolate flavour gives a fruity twist to your usual shake, keeping your post-workout interesting. 
The Layered Bar is next for a Ruby Chocolate flavour upgrade. 
Six mouth-watering layers of flavour and texture to satisfy any snack cravings, and keep your macros on point. Plus our new flavour features a pink caramel layer, with a layer of soy crispies, enrobed in an indulgent Ruby Chocolate flavour coating, topped with a ruby coated biscuit crumb.
And of course, it features all of the Layered Bar's reliable nutritionals. With over 19g of protein, less than 3g of sugar and a high fibre content over 7g per bar.