Packed with juicy BBQ chicken and oozing mozzarella, these calzones are a taste sensation you need in your life.
Calzones are traditional Italian folded pizzas — oven-baked and bursting with cheese. Our fool-proof recipe is made with a tangy BBQ chicken filling, using our delicious Sugar-Free Sauce which is low-calorie, low-fat, and completely sugar free.
In just a few simple steps, you'll be tucking into these golden brown pockets of joy — and once you've tried them, they'll be a regular feature in your meal plans.
Makes 2
Ingredients
1 sheet readymade pizza dough
25ml olive oil
1 tbsp. garlic powder
Pinch of salt
1 chicken breast (cooked & shredded)
1 red onion (sliced)
50g low-fat mozzarella
1 egg (beaten)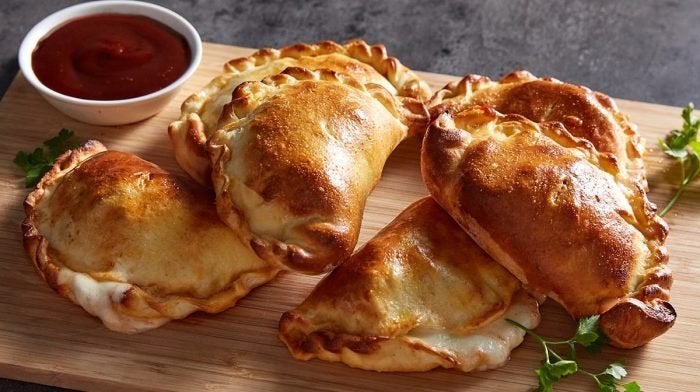 Method
Preheat the oven to 180°C.
Roll out the dough and cut out 2 circles using an upturned bowl to cut around.
Add the shredded chicken breast to a bowl along with a generous amount of BBQ Sugar-Free Sauce to make a nice, rich BBQ chicken mix.
In a separate dish, mix together the oil, garlic powder, and salt. Spoon a little of the mixture onto each circle of dough and spread to coat evenly.
Next, add a generous amount of BBQ Sugar-Free Sauce to the centre of the dough along with a few spoons of the BBQ chicken.
Add slices of red onion and chunks of low-fat mozzarella on top and then roll over one side of the dough to create a semi-circle shape with all of the ingredients enclosed inside. Use your fingers to pinch & twist the edges of the dough together to seal the calzone.
Brush each calzone with egg wash and then cook for 15-20 minutes until golden brown.
Leave to cool for 5 minutes before serving — and be careful of the hot, melty mozzarella inside!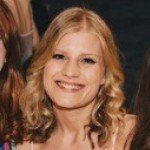 Lauren is an English Literature graduate originally from the South. She's always loved swimming, has discovered the power of weight training over the past few years, and has lots of room for improvement in her weekly hot yoga class.
On the weekends she's usually cooking or eating some kind of brunch, and she enjoys trying out new recipes with her housemates – especially since shaking off student habits, like mainly surviving off pasta. Above all, she's a firm believer in keeping a balance between the gym and gin.
Find out more about Lauren's experience here.