On a scale of 1-10 how addicted are you already to our Protein Spreads?
---
The latest addition to our incredible #TreatWithoutTheCheat snack range, they're a super-indulgent chocolate spread alternative made with high-quality whey to deliver 21g of protein per 100g serving.
With a massive 87% less sugar than supermarket alternatives, they're the perfect solution to sweet-tooth cravings that won't leave you full of guilt when your spoon somehow finds its way back into the jar…
We're all about giving game-changing products like this the spotlight, which is why we've put together 3 quick & easy recipes for you to enjoy our Protein Spreads even more. Check them out below.
1) Chocolate & Banana Toast
Sometimes you just can't beat the simple things in life. Everyone knows that the combo of smooth chocolate spread with sweet banana slices on warm toast is an absolute winner, there's no point trying to deny it.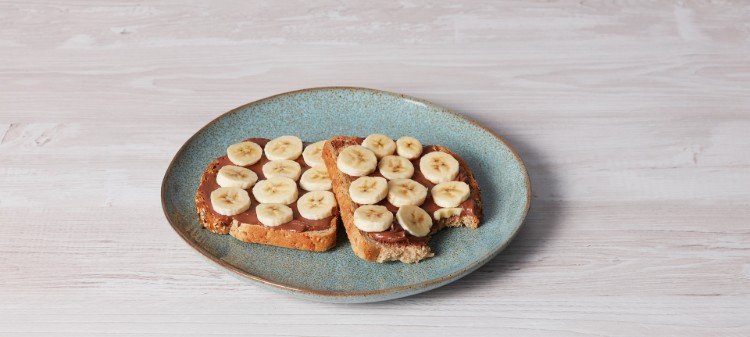 What you need:
What to do:
We hope you haven't got this far in life without knowing how to make toast. You know the drill — toast it, spread it, top it, scoff it.
2) White Chocolate & Raspberry Pancakes
There's something about white chocolate that just feels like next-level indulgence — and that's just how we'd describe these delicious pancakes. Slathered with plenty of our white chocolate Protein Spread, they're oozing with sweetness that's balanced perfectly with the tang of fresh raspberries.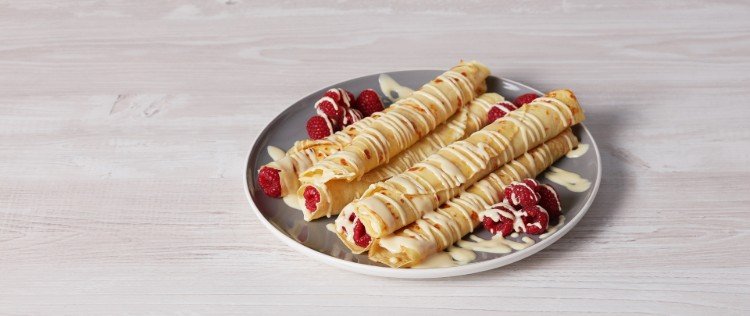 What you need:
2 eggs
100g plain flour
300ml milk
Raspberries
What to do:
Firstly, make a simple pancake batter by mixing the eggs, flour and milk in a jug or bowl.
Then, in a frying pan, heat a little oil and add a ladle of the pancake batter to the pan. Cook for a few minutes of each side, or until golden brown.
Once cooked, spread thickly with a generous dollop of Protein Spread (White Chocolate), then roll and repeat.
Scatter your pancake rolls with raspberries and, if you're feeling extravagant, an extra drizzle of melted white chocolate Protein Spread. Just place a few teaspoons in a mug or small bowl and microwave for 10-20 seconds.
3) 3-Ingredient Chocolate Hazelnut Brownies
These brownies are ridiculously easy to make and definitely quicker than having to trek to a shop to satisfy your after-dinner sweet-tooth cravings. All you need in your cupboard is a couple of eggs, some plain flour and a jar of our incredible chocolate hazelnut Protein Spread. Simple.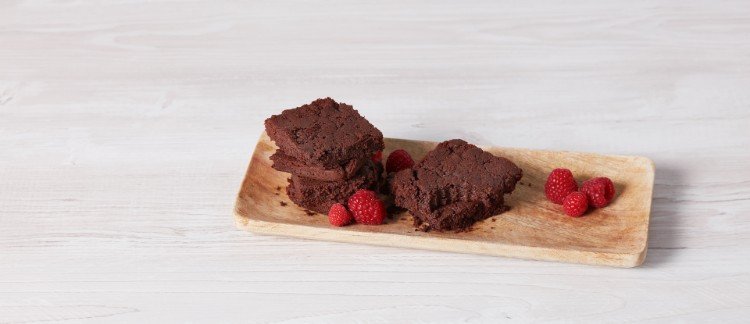 What you need:
What to do:
Preheat your oven to 175°C/350°F.
Add the eggs to a large bowl and whisk well. Then add the flour and whisk again until combined.
Using a spatula or big spoon, scoop out the entire contents of one jar of Protein Spread (Chocolate Hazelnut) and add to the mixture.
Stir well until all the ingredients are fully combined – the mixture should become quite thick, like a sticky dough.
Then, transfer this mixture into a well-greased baking tin. Use a spatula or the back of a spoon to smooth it down evenly across the tin.
Bake for 15 minutes, then remove from the oven and let cool. Cut into squares and enjoy!