Let's start things off with a nutrition acronym: BMI. You've probably heard of this one before. The letters stand for "body mass index", and put simply, it's a measure that categorises adults according to height and weight. It's much talked about and often the subject of fierce debate. But why is that the case?
You know and love him — it's nutritionist and nutrition researcher Richie Kirwan, here to break down all the need-to-know information about BMI. But first, a disclaimer: he's in no way trying to sway you for or against BMI. He's just here to give you the facts, telling you what the problems with BMI are, why it's used so much, and the times it can be useful.
What is it?
BMI was developed way back in the 1800s, and its longevity is due in part to its simplicity. It's a way of measuring someone's body weight in relation to their height. It's so simple, you can even do it yourself. Take your bodyweight in kilograms and divide it by your height in metres squared. And there you have it.
But like Richie says, BMI by itself is pretty much useless. It doesn't tell us anything. But fear not, that's why there's a full set of categories to group people off based on how far their weight is from the norm for their height.
The World Health Organisation (WHO), the big dogs of global health,, have defined the "normal" BMI range to be between 18.5 and 24.9.
| | |
| --- | --- |
| Category | BMI |
| Severely underweight | Below 16.0 |
| Underweight | 16.0-18.5 |
| Normal range | 18.5-24.9 |
| Overweight | 24.9-29.9 |
| Obese class 1 | 30.0-34.9 |
| Obese class 2 | 35.0-39.9 |
| Obese class 3 | Over 40.0 |
Ranges below 18.5 are considered underweight and above 24.9 are considered overweight. Anything over 30 is classified as "obese", with three separate categories for these ranges.
One issue Richie points out is the naming of these classifications, rather than the classifications themselves. Nobody wants to have their BMI measured and then to be called overweight or obese. So instead of having these names, changing them to something neutral, like numbers, might be more helpful. For example, a normal BMI could be renamed Class 0, underweight Class – 1, and overweight Class + 1, and so on. It's unlikely the naming system will change any time soon though.
How it's used
BMI is used to observe health trends in relation to the categories. For example, the further your BMI is from the "normal" range in either direction, the more at risk you are of health problems.
This doesn't mean that you'll begin experiencing health issues as soon as you cross the threshold into a different BMI category. It just means that the risk is greater. For this reason, BMI can be useful as a quick and easy screening tool in medicine to identify if someone may be at risk of a health condition, although more tests should be carried out after this identification.
Is it a good measure?
BMI is so widely used because it's such a simple measure. It's quick to calculate, there's no need for expensive equipment, and in a general sense, it has a relation with some health conditions, or at least risk of them.
But here's the thing: BMI is absolutely not a way of diagnosing how much body fat someone has or assessing their body fat distribution. And it's not a way of categorising someone as healthy or unhealthy.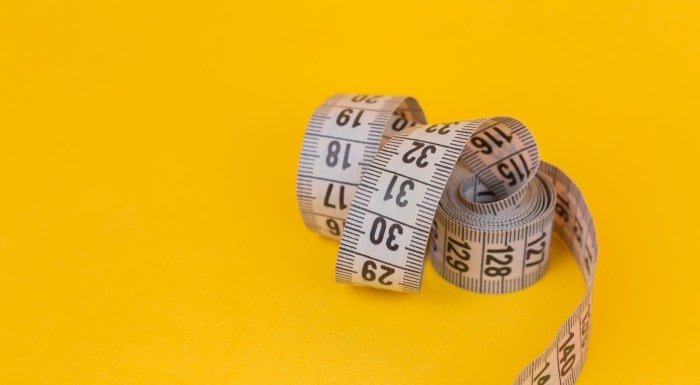 Problems with BMI
In the "normal" category there are often people with normal levels of muscle and body fat. But it's not limited to that. There are also people with low muscle and high body fat, sometimes known as you might hear this called "skinny fat" or in more scientific terms "sarcopenic obesity". Sarcopenic refers to low levels of muscle mass and obesity refers to higher levels of body fat. This is an unhealthy type of body composition, but because it's often in the "normal" BMI category, it can be missed, along with the associated health issues.
On the other side of the spectrum, there are many athletes with high levels of muscle and low body fat. But as muscle is heavier than fat, they're mostly categorised as overweight or obese when in actual fact they may be incredibly healthy.
Just because somebody has a higher level of body fat doesn't mean they are less healthy. There's something known as "metabolically healthy obesity". This is when a person's BMI is in the obese category, so they have high levels of body fat, but they don't have the metabolic issues associated with obesity. That said, metabolically healthy obesity isn't that common and people with it are still at higher risk of developing health issues in the future.
Another issue with BMI is that it can lead to weight stigma — when people are discriminated against by thoughts or actions because of their weight. For example, if someone with a high BMI were to go to the doctors about an issue they've been experiencing, their health problem may be attributed to their body weight, and they may be told they need to lose weight to get better. This may mean some issues go without further investigation or testing, and the real problem is left to go untreated.
Alternatives to BMI
So, we've highlighted some problems with BMI, but we're not going to point out the flaws in something without offering a solution.
Richie suggests that waist-to-hip or a waist-to-height ratio could be used alongside BMI. This then gives a better of where or how people are storing body fat. If someone is storing a lot of fat around their waist, known as abdominal obesity, they're at a higher risk of suffering from cardiometabolic diseases.
Alternatively, DEXAs could be used. This stands for dual-energy X-ray absorptiometry — a technique that uses X-rays to measure body composition. These can provide accurate measurements of muscle mass, body fat percentage and an insight into where body fat is stored. All of this is much more helpful to a medical professional than BMI. But the downside? They're expensive.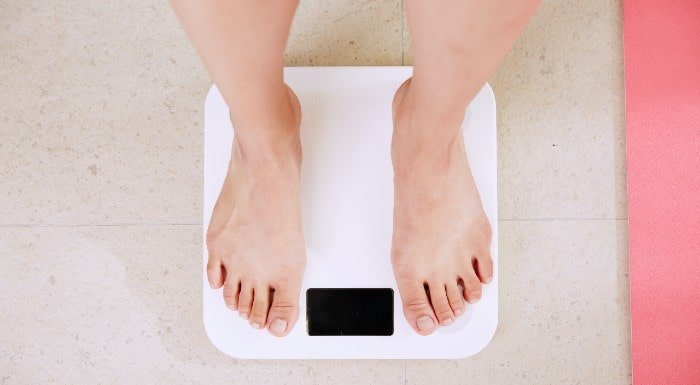 Take Home Message
BMI is a useful and basic tool for looking at how body weight is related to health for the general population. But it's important to remember that it's a limited tool. And it's not at all useful for providing a complete idea of an individual's health. BMI should be taken with a pinch of salt. It is not always the be all and end all.