Most of us aren't lucky enough to have a fully equipped gym in our back garden or garage, so making do with little to no equipment can leave us feeling like our workouts don't amount to as much as they once did. 
The real question is, though, do we still need to get in as much protein now that our workouts are less intense? Here's an expert's answer... 
First off, let's look at the facts on protein.  
The amount of protein that you need varies from person to person based on several factors. Here's a reminder of what affects your protein intake requirements: 
Age 
Gender 
The amount of exercise you're doing 
The type of exercise you participate in 
How physically demanding your job is 
Health and fitness goals e.g. your physique 
There are three main categories that fitness physique goals fall into: to lose weight and reduce your body fat percentage, to gain muscle and bulk up or to tone up overall with a more athletic physique.  
There are, of course, other instances where you may wish to be aware of your protein intake, such as sport-specific goals.  
These goals are likely to affect the other three fitness goals as when you improve your physique goal, often your sports-related goal becomes even more achievable as a result.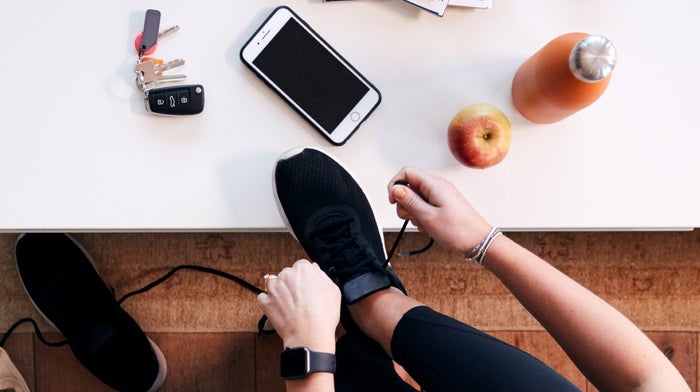 Aim: lose weight and reduce body fat
Losing weight is never plain sailing (although we wish it could be!), but we're lucky to be surrounded by so many options and tools to help us through our journey.  
If your workouts are shorter or less intense, then you'll most likely be burning fewer calories than in your previous gym-based workouts or classes.  
It's common in this situation to maintain your macro percentages but reduce your overall protein intake as you reduce your calories. Wholesome protein sources can be good food choices, but they still contribute to your energy intake which is a factor in weight loss.  
Remember you need to be eating less calories than you use 
Aim: gain muscle and bulk up
If your workouts have increased in length but decreased in intensity (perhaps you're focusing more on a higher rep count than the combination of maximum weight and fewer reps) or vice versa, then stick with your current protein goals — no need to adjust what already works for you as an individual!  
However, if the intensity and duration of your workouts have decreased, then you won't need as high an intake of protein as usual.  
It's still beneficial to supplement with this macronutrient to ensure that you're hitting a high target as you're still training and fuelling your muscles, but it's good to keep an eye on the amount of food you eat.  
In general, you'll probably be burning less energy and needing less fuel, so maintaining your energy intake may see you gain more body fat than muscle.  
Aim: tone up for an athletic physique
Now that your workouts are less intense or quicker to complete, it could be a good time to reduce your carbohydrate intake and replace this with a higher protein content.  
Shorter workouts mean that you don't need as much energy from carbohydrates to fuel each session, so increasing your protein intake will not only make you feel full for longer but will also provide you with additional muscle building and toning benefits.  
Why not try changing up your macro goals to see if you reap any beneficial changes towards your fitness or physique goal?  
You can try our macro calculator here. 
Take Home Message
If each workout is only 5 minutes shorter or 7% less than your average BPM on the HR scale, there's no need to stress about small fluctuations in your workouts and how this will affect the needs of your diet.  
However, if you see a noticeable difference in the length and/or intensity of each workout, it wouldn't do any harm to reassess your protein intake to determine whether it's still right for you as an individual.   
Our articles should be used for informational and educational purposes only and are not intended to be taken as medical advice. If you're concerned, consult a health professional before taking dietary supplements or introducing any major changes to your diet.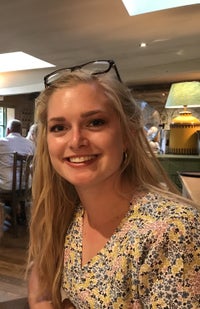 Shannah Hatch began her career in the field of nutrition after attending a Farm to Fork workshop. She currently works as a Dietetic Support Worker, providing nutritional guidance and support within the NHS. Shannah has previously worked to create new supplement products to launch and took the ideas from paper into the warehouse. Her most enjoyable learning experiences include shadowing other health professionals and attending talks on a range of issues such as the link between our diet, female hormones and sport. Shannah has participated in many volunteering opportunities, including work with food banks, leading sports nutrition workshops and participating in trial studies. She hopes to continue making a difference in the industry, educating and collaborating with others to encourage good nutrition. In her spare time, Shannah enjoys rock climbing, running and trying to piece a tune together on the piano.