If you've been to the supermarket recently then you may have noticed a few differences in the range of stock on the shelves. Some days the fresh food aisle is noticeably lacking produce, other days the shelves are piled high with both basic and more exotic fruit and veg. Frozen produce is a great way to ensure that you have a constant supply of fruit and veg, but are they as good for you as their fresh counterparts?
Nutrition
When comparing these two types of stored foods, the first question that probably comes to mind is "are frozen fruit and veg as nutritious as fresh fruit and veg?" The simple answer is yes.
Fruit and vegetables are generally harvested and frozen at a time of peak nutrition to ensure the consumer reaps the maximum nutritional content possible. We know that the longer the time of storage, the lower the micronutrient content of fresh fruit and vegetables, but does this apply to frozen produce?1
Vitamin C
Some data shows that the vitamin C content of several fruit and vegetables, including strawberries and green beans, remains relatively stable during the initial 90 days of storage.2 In contrast, fresh foods experience a dramatic decrease in ascorbic acid content as the vitamin's content isn't preserved. Other data shows that to achieve the highest possible vitamin C content from your frozen produce, it's best to consume the food within 1 month of purchase.3 That still gives you a pretty decent amount of time.
Vitamin B2
Similarly, the vitamin B2 (otherwise known as Riboflavin) content remains stable during the first 10 days of freezing.2 Certain varieties of fruit and vegetables may experience a decrease in vitamin B2 content after 10 days of freezing due to oxidation, such as peas, asparagus and spinach, however, the majority of frozen produce conserve this micronutrient well.
Alpha-tocopherol
Freezing foods actually benefits the nutritional capacity of alpha-tocopherol, a type of vitamin E.2 Produce in both fresh and frozen forms remain nutritionally stable where alpha-tocopherol is concerned, however, when frozen, there's capacity for an increase in this micronutrient in contrast to the potential loss when fresh.
Beta-carotene
Unlike the previous micronutrient examples, the content of beta-carotene, an antioxidant, decreases rapidly after freezing.2 The vitamin's quantity within fresh fruit and vegetables also decreases, but not on the same scale. Alternatively, additional data shows that there's minimal difference between the nutritional content of fresh and frozen fruits and vegetables.4
All in all, freezing your produce for more than one year is likely to result in a decrease in micronutrient availability.5 Aim to consume frozen fruit and veg within one month at best, but it won't hurt to eat the food after this time.
Freezing method
If you decide to freeze your own fruit and veg, it's simple to just prepare the produce as desired, place in a freezer bag and freeze until further notice. No added sugar, salt or fancy methods required.
Nowadays, methods of freezing foods have improved and no longer require chemicals to retain the food's characteristics, both aesthetically and nutritionally.
Some foods may be frozen with added sugar, so it's worth taking the time to read the back label of any frozen fruit or veg that you buy as this may help to conserve the food over time, but also adds to the overall sugar content.
However, the majority of frozen produce is blanched before freezing, a process that helps to preserve the nutrients within the food.
Consumption
The main benefits that come to mind when thinking about frozen fruit and vegetables revolve around cost efficiency and storage life. Frozen produce tends to have a longer best before date over fresh produce which benefits the everyday person.
Who doesn't want to buy food and not feel the urgency to eat it before it goes off?
Not only do frozen fruit and vegetables last longer, but it's also been suggested that those who eat more frozen produce than fresh actually consume more fruit and vegetables than those who opt for the fresh varieties.6
This is evidence for why those in the frozen produce consumer category tend to have a lower body mass index as fruit and veg are high in fibre and low in fat, keeping you feeling fuller for longer so that you don't reach for another slice of cake.
The diets of those who choose frozen varieties also seem to be higher in dietary fibre, vitamin D, calcium and potassium, as well as showing a lower intake in sodium.
Take Home Message
To be certain that you are getting the most nutrition out of your frozen produce, it's best to eat the food within a month of purchase.
If you're unable to eat the food within a month and do consume the produce after this time, your frozen fruit and veg will still be good for you, they may just not be as nutritionally advantageous.
This can also be said for not consuming fresh fruit and veg immediately after purchase. So, if you can't get the fresh stuff, stocking up on the frozen is also fine.
Want more info on lockdown nutrition?
READ THIS NEXT: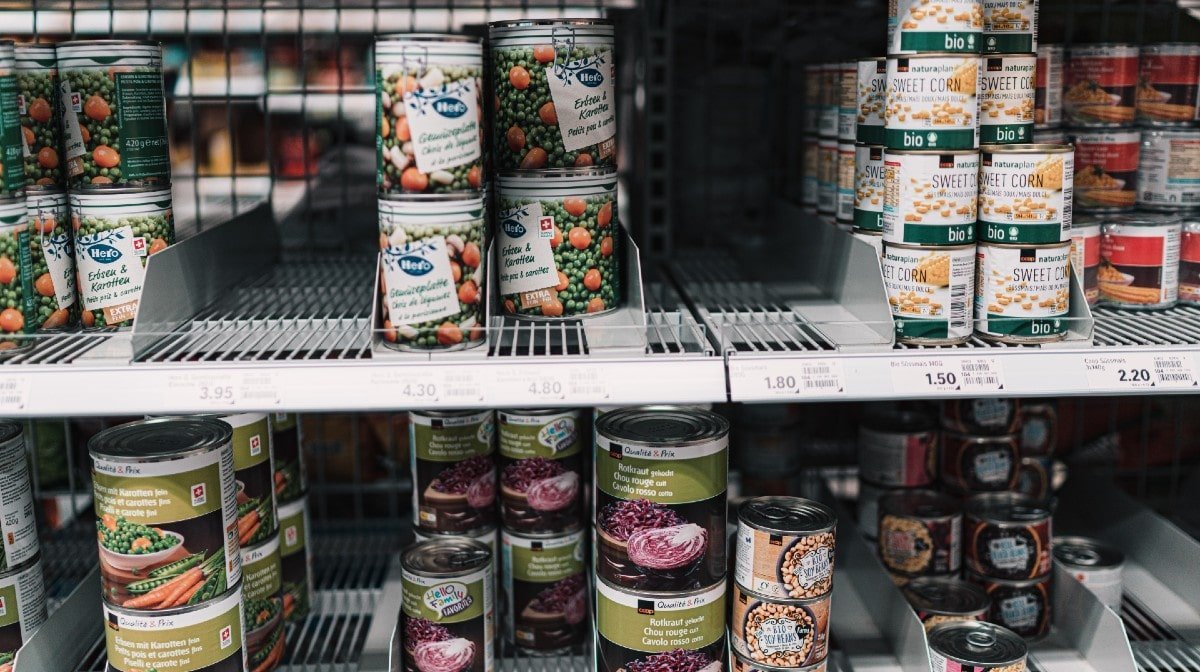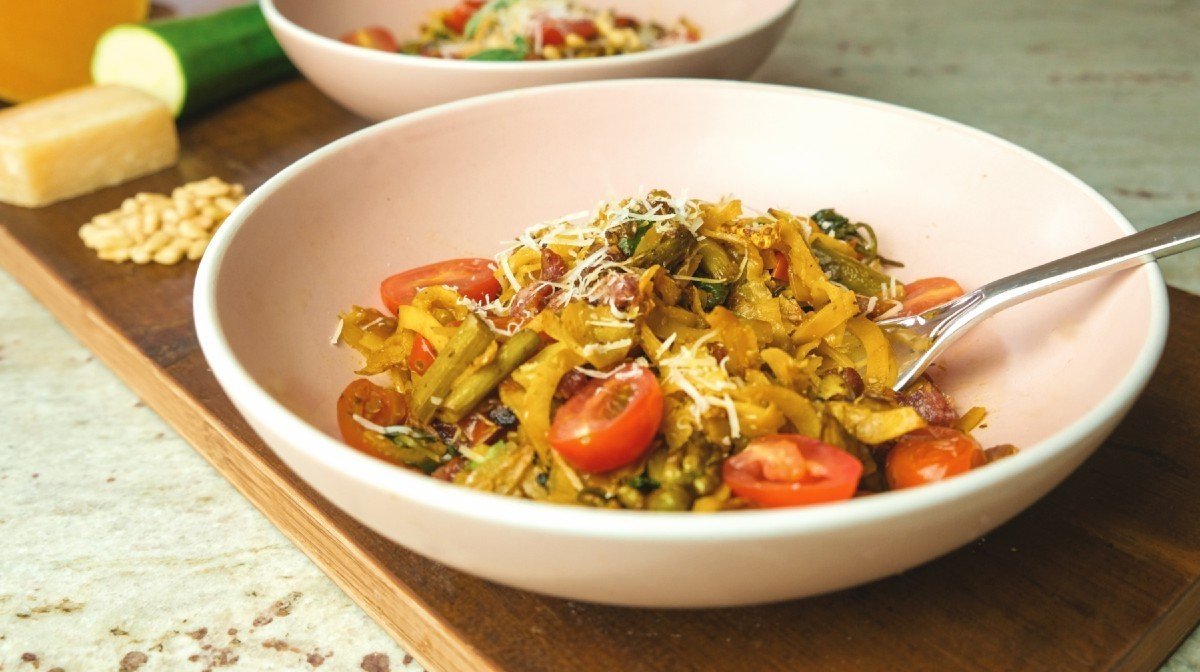 Our articles should be used for informational and educational purposes only and are not intended to be taken as medical advice. If you're concerned, consult a health professional before taking dietary supplements or introducing any major changes to your diet.
1. Soliva-Fortuny, R.S and Martı́n-Belloso, O. (2003) 'New advances in extending the shelf-life of fresh-cut fruits: a review', Trends in Food Science and Technology, 14(9), p. 341-353. doi: 10.1016/S0924-2244(03)00054-2
2. Bouzari, A., Holstege, D. and Barrett, D.M. (2015) 'Vitamin Retention in Eight Fruits and Vegetables: A Comparison of Refrigerated and Frozen Storage', Journal of Agricultural and Food Chemistry, 63(1), p. 957-962. doi: 10.1021/jf5058793
3. Phillips, K.M., Tarragó-Trani, M.T., Gebhardt, S.E., Exler, J., Patterson, K.Y., Haytowitz, D.B., Pehrsson, P.R. and Holden, J.M. (2010) 'Stability of vitamin C in frozen raw fruit and vegetable homogenates', Journal of food composition and analysis, 23(1), p. 253-259. doi: 10.1016/j.jfca.2009.08.018
4. Miller, S. and Knudson, B. (2012) 'Nutrition & Costs Comparisons of Select Canned, Frozen and Fresh Fruits and Vegetables', American Journal of Lifestyle Medicine, 8(6), p. 430-437. doi: 10.1177/1559827614522942
5. Rickman, J.C., Barrett, D.M. and Bruhn, C.M. (2007) 'Nutritional comparison of fresh, frozen and canned fruits and vegetables. Part 1. Vitamins C and B and phenolic compounds', Journal of the Science and Food Agriculture, 87(1), p. 930-944. doi: 10.1002/jsfa.2825
6. Storey, M. and Anderson, P. (2018) 'Total fruit and vegetable consumption increases among consumers of frozen fruit and vegetables', Nutrition, 46(1), p. 115-121. doi: 10.1016/j.nut.2017.08.013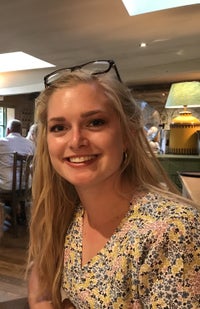 Shannah Hatch began her career in the field of nutrition after attending a Farm to Fork workshop. She currently works as a Dietetic Support Worker, providing nutritional guidance and support within the NHS. Shannah has previously worked to create new supplement products to launch and took the ideas from paper into the warehouse. Her most enjoyable learning experiences include shadowing other health professionals and attending talks on a range of issues such as the link between our diet, female hormones and sport. Shannah has participated in many volunteering opportunities, including work with food banks, leading sports nutrition workshops and participating in trial studies. She hopes to continue making a difference in the industry, educating and collaborating with others to encourage good nutrition. In her spare time, Shannah enjoys rock climbing, running and trying to piece a tune together on the piano.