If you're a runner, you might remember the first iteration of Velocity. Made to help push your runs to the next level. Well, in Velocity 2.0, we've taken it up a notch. We wanted the whole collection to be truly fit for purpose. With new fabrics, shapes, and ideas, we've made sure every piece is made considering the needs of every runner.
So, let's run through some of the key features that are present throughout Velocity 2.0, and which pieces showcase them best. Whether you're running late at night, in snow, rain or shine, or if you're just on a treadmill, Velocity 2.0 has got something to help you out.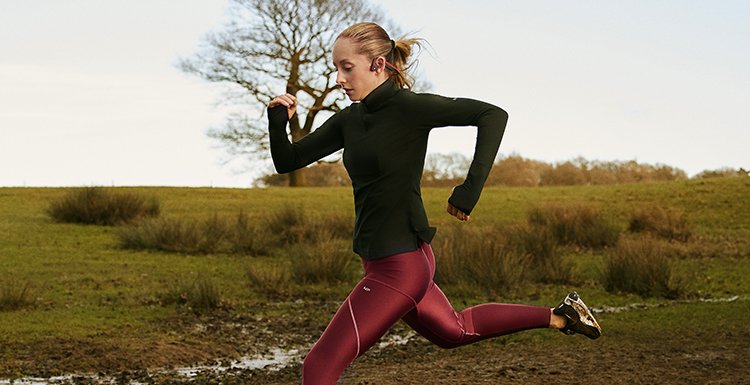 Breathable
It's not just the fabrics themselves of Velocity 2.0 that makes it breathable, there are other key features throughout the collection that allow for breathability. In our women's leggings, there's a mesh insert behind the knee to allow for this high heat area to be properly ventilated. 
You'll also feel the benefit of ventilation in our Quarter Zip Top. Mesh inserts have been placed under the arms and on the back panel, where you're likely to sweat the most. 
The side seams have been removed on the men's tops, creating our first seamless and woven hybrid track top for increased breathability and mobility. 
Even on the basic essentials, like the short-sleeved t-shirt from Velocity 2.0, we've implemented laser perforations to keep things airy.