There's no good reason women need to stop exercising when pregnant. But, frustratingly, high-quality, affordable maternity activewear can be difficult to find. To help fill the gap in the market, MP clothing have been working on a maternity collection so expectant mothers can work out in comfort and style — MP Mama.
The lack of gym wear for pregnant women may be due to the misconception that women should not be training when pregnant. While it's true that expectant mothers may want to take exercise slightly easier, stopping altogether is not at all necessary. That's not to say that you need to work out every day either — the key is to listen to your body and do what's right for you.
MP Women's Power Maternity Leggings
A good-quality pair of leggings is vital for anyone, pregnant or not. But when you're pregnant you're going to need a lot more from your leggings: extra stretchy, extra comfy, increased movability and not too restrictive or compressive, especially across the bump. The Power Maternity Leggings deliver on all accounts.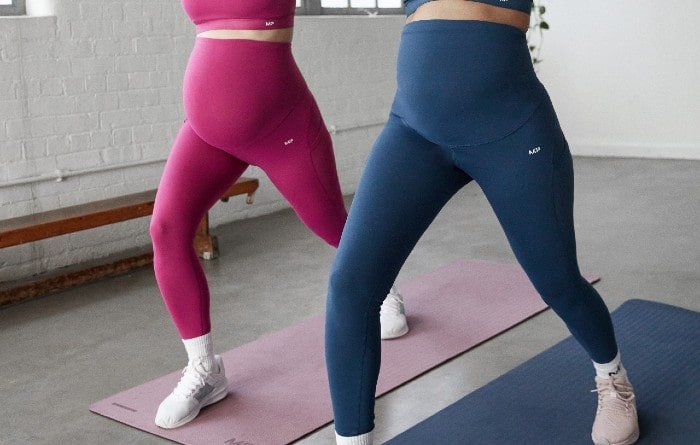 Made with sweat-wicking technology and featuring garment fibres with a hydrophilic finish, moisture is drained away to keep your body cool, dry, and you comfortable. And as you'd expect, they're made with a high-rise waistband to provide support over the bump without compressing the area. And the best bit: the adjustable elastic at the edge of the waistband makes sure that the same pair of leggings grows with you throughout your pregnancy.
The benefits don't stop there: there's also a hidden waistband pocket for your phone, side mesh pockets for extra storage, and stretch fabric to ensure you're not restricted.