Scottish Rugby

Scotland are one of the top rugby nations in the world. Their home, BT Murrayfield in Edinburgh, is one of the fiercest places to get a win in world rugby.

Myprotein will be fuelling Scottish Rugby for the next 3 seasons.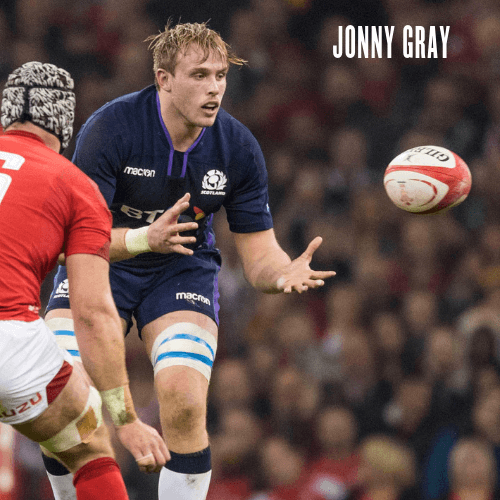 INSIDE SCOTTISH RUGBY WITH EDWARD TOOLEY, LEAD PERFORMANCE NUTRITIONIST
The profile of an elite rugby player has changed over the years. The game is evolving; it's got faster; the ball is in play for longer; collisions are bigger. As a result, the physical requirements of players has changed; all players require higher levels of fitness and agility to be effective in breakdown situations and open play. Alongside the running demands and set piece play, they can also be expected to make in excess of 20 tackles and 30 rucks which is mostly contact based.
Nutrition is key across all levels of athletes, at the elite end even more so due to the higher physical and psychological demand in training and competition. We need to ensure players are fuelled correctly, adapt from training stimulus, recover efficiently and performance optimally come match day. One of the key factors when choosing to partner with Myprotein was their knowledge and understanding around requirements for elite athletes.
We use Impact Whey Protein and Hurricane XS as recovery products when suitable, Creatine Monohydrate to support anaerobic performance and Recovery Elite Gels with their combination of protein, carbohydrates and tart cherry juice as part of our post-match recovery strategy.
View article