Canadian professional Rugby League Club Toronto Wolfpack was founded in 2016 and competes in the Rugby Football League. They started their professional journey in League 1 and gained promotion to the Championship in their inaugural season. They are the only Team to have ever won back to back League Leader Shields in two different divisions.The Club is the first North American team to play in the Rugby Football League, the first fully professional Rugby League team in Canada and the World's first Transatlantic rugby league team.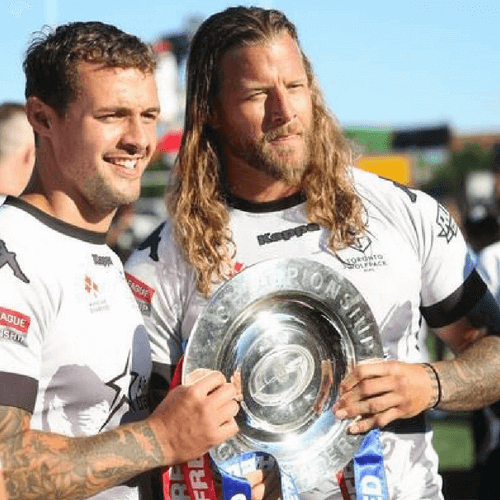 Inside the Wolfpack, with Jon Kelly, Head of S&C
To be a successful rugby league player - as well as having an elite level skill - one must be able to be repeat high-intensity bouts such as sprinting, tackling and jumping for 80 minutes, more than 20 times a year. High levels of cardiovascular fitness, muscular strength and power, and overall robustness are required. These qualities come from hours of quality, structured training sessions both on the field and in the gym. 
Nutrition becomes essential when training at a very high level as athletes require high quality fuelling. This comes from eating large quantities of good quality food, as well as having the support of an equally high quality supplement.
We use Impact Whey Protein and Pro Bar around our training and matches to ensure the players are getting adequate levels of quality protein to enhance their recovery. Super Omega 3 are also used on a daily basis to maintain heart and blood functionality and help reduce inflammation. Pre-match we use both Energy Elite and Energy Elite + Caffeine to give our players that added edge before the step onto the field.
View range