Founded in 1861 from Amateur Club Sale FC, the Sharks moved to the AJ Bell Stadium in the 2014/2015 season.
They won the Premiership in 2006 and were crowned European Challenge Cup winners in 2002 and 2005.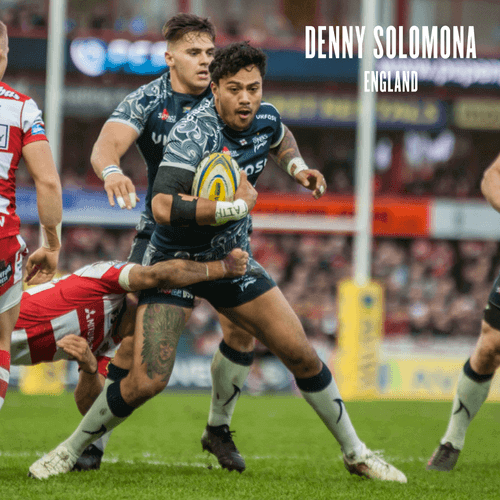 Inside the Sharks with Rick Swaby, Head of Sport Science
The demands of a Rugby union player vary by position. Backs cover a greater overall distance, number of sprints and high‐speed running metres, whilst forwards are involved in a greater number of static exertions such as rucks, mauls and tackles. 
All players require a degree of hypertrophy, strength and power to perform optimally on the pitch.Therefore, the timing and type of foods or supplements plays a pivotal role during all periods of the season.
We currently use a few different Myprotein products to help support the high demands the game places on the players: Impact Whey Protein is the most used product as it helps maintain muscle mass whilst being low in calories; Hurricane XS to increase weight during the pre‐season as this is a quick fire way to immediately ingest calories into the body post training, Creatine Monohydrate to increase leam muscle mass, Electro Fuel to help maintain sodium levels and improve potential to remain hydrated between sessions and post games.
View range