The London Broncos are a professional Rugby League Club and compete in the Championship division of the Rugby Football League.

The club was originally formed as Fulham RLFC in 1981 and shared Craven Cottage ground with Fulham FC for 2 seasons.

The Broncos reached the 1999 Challenge Cup Final.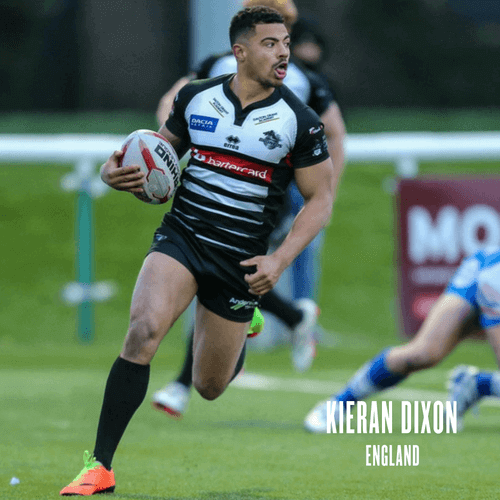 Inside the Broncos with Mike Eccles, Head of Performance
Rugby League being such a physical challenge, not only do players require fitness, speed, strength and power, but players are also required to recover quickly from the impacts absorbed during games. With minimal time to recover between games, active recovery and nutrition are an essential part of our preparation. 
Alongside a consistent, balanced, high calorie diet, supplements play a huge role in allowing us to both prepare and recover players for competition. 
We currently use a few different Myprotein products to help support the high demands the game places on the players: HURRICANE XS is ideal to recover from an intense gym session or game due to its many active ingredients (Protein, HMB, Creatine and Glutamine); BETA ALANINE allows our players to work at a higher intensity for longer periods by buffering lactate; ELECTROFUEL blend alongside both ENERGY GEL and ENERGY GEL + CAFFEINE ensures players have the required glycogen levels to perform to the best of their ability.
View range