If you're not sure what CLA is, don't worry, it's not your run-of-the-mill supplement and lots of people probably have never heard of it! However, it does have some brilliant potential benefits.
CLA is a type of polyunsaturated, omega-6 fatty acid. It's found vegetable oils, dairy and grass-fed meat such as beef. In animal studies it has been shown to have numerous benefits including decreased body fat, increased muscle mass and enhanced immunity. Although these findings aren't as clear in human studies.
Jump to:
Are there any side effects of CLA?
What are the benefits?
CLA can aid weight loss
One the most studied CLA benefits is its potential to increase fat loss. Whilst there may be evidence to support CLA improving fat loss in animal studies, in humans the results are not as conclusive. In a review paper comparing different CLA supplement strategies, it was concluded that 3g can result in modest weight loss, with weight loss slowing down after 6 months. 
In a study where overweight adults were given 3.2g/d of CLA for 6 months, those with the CLA supplement lost between 1.0 and 2.2kg more than those receiving the placebo. An interesting finding from this study was that the participants receiving the CLA supplement didn't gain as much weight over the November-December holiday period.
CLA may help preserve muscle mass during a diet 
Another of potential benefit of CLA is its potential to preserve important lean muscle mass whilst dieting. Following a long-term energy restricted diet with an adequate protein intake (1.6g/kg+), alongside regular resistance training, would be the best way to preserve muscle mass whilst dieting. However, CLA supplementation may help increase your results. 
In a 2-year study looking at body composition in overweight adults, those given 4.5g of CLA showed a reduction in fat mass and a preservation of lean muscle mass. It's worth noting though that this two-year period didn't include the monitoring of diet and exercise – both vital factors when it comes to preserving muscle during weight loss.
Are there any side effects?
CLA may cause gastrointestinal issues
CLA has been linked to a number of gastrointestinal issues such as diarrhoea, gas, bloating and an upset stomach. However, these have only ever been reported as mild. 
There may be side effects for people with certain health conditions, so always speak to your GP first before supplementing. 
Natural sources of CLA
Grass fed beef (4oz) = 433mg per serving 
Cheese from grass fed cows (1oz) = 180-270mg 
Whole milk from grass fed cows (8oz) = 160-240mg 
Lamb (4o) = 148mg 
Whole milk (8oz) = 44mg 
Plain yoghurt (6oz) = 43mg 
Butter (1tbsp) = 54mg 
Cottage cheese (1oz) = 22mg 
2% milk = 20mg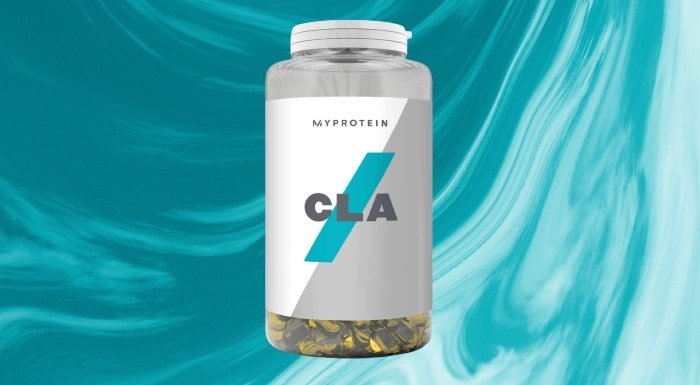 Take Home Message
Most of the positive evidence CLA is in animal studies with the results in humans being mixed. Although the current evidence is inconclusive to say the CLA supplementation alone will help you lose weight; it may help increase your results when following a long-term energy restricted diet alongside regular resistance training.