Everywhere you scroll there seems to be another delicious recipe for your air fryer.
It can almost be overwhelming when you're trying to decide what to make next, right? That's why I've put together a couple of fan favourites for you to work your way through. Whether you're after a tasty fakeaway dinner or exciting new breakfast idea, there's something for you here.
And the best part is, these recipes are all super macro-friendly and almost all high in protein, too.
Scroll down to check out the savoury recipes first, or click here to skip straight to the sweet stuff.
Savoury Air Fryer Recipes
The perfect weekend snack, these indulgent-tasting wings might sound like they'll make a dent in your daily macros, but each serving actually comes in at under 250 calories and provides a hefty 20g of protein. Score.
Calories

 

Protein

 

Carbs

 

Fat

 

243

 

20g

 

7g

 

16g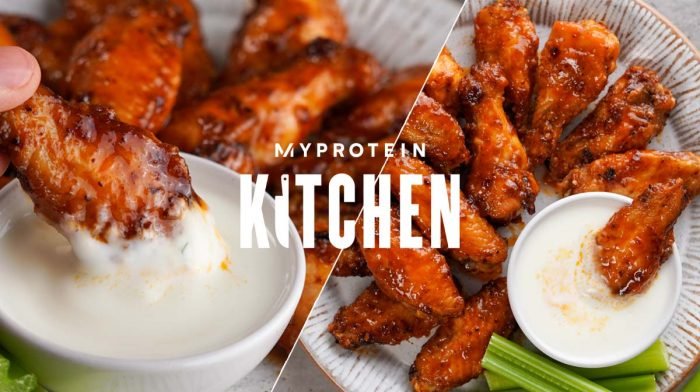 Just the snack for a Super Sunday.
Try this quick and easy lunch that'll fill you up with a massive 64g of protein. Oozing with melted cheese and tender chicken, it's a flavour sensation to kick those midday munchies.
Calories

 

Protein

 

Carbs

 

Fat

 

470

 

64g

 

10g

 

15g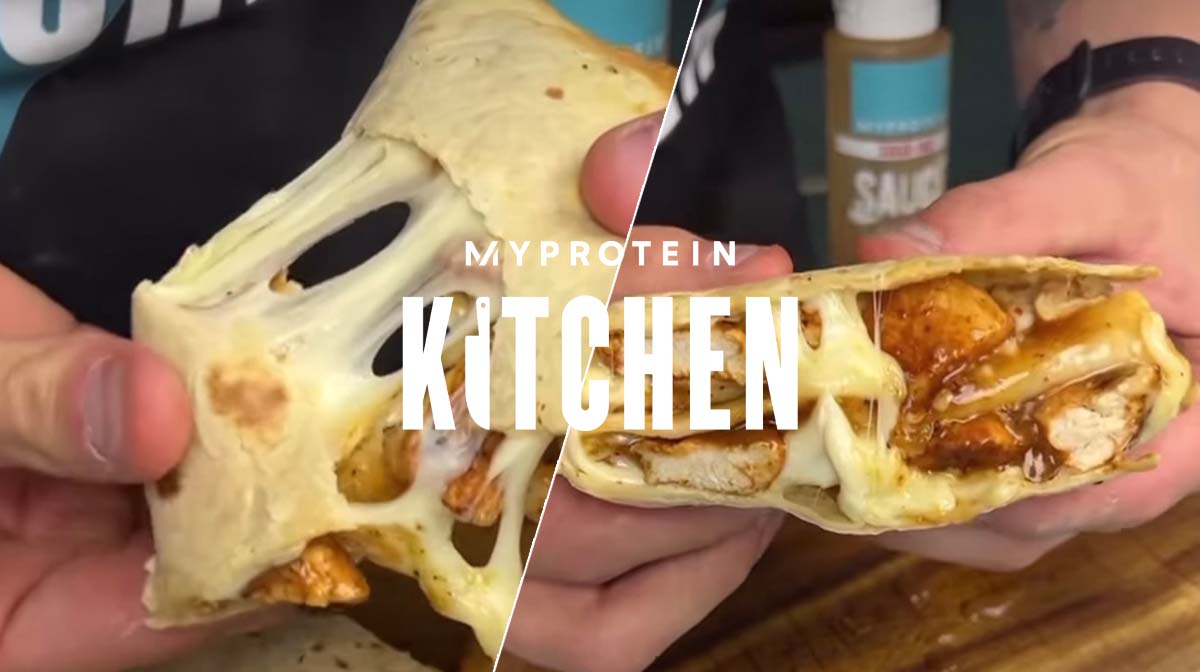 Oozing with melted, cheesy goodness.
Forget a Friday night takeaway splurge — try this healthy spin on a fast food favourite instead. Surprisingly simple and no need for deep-fat frying — what more could you want?
Calories

 

Protein

 

Carbs

 

Fat

 

347

 

43g

 

21g

 

9.7g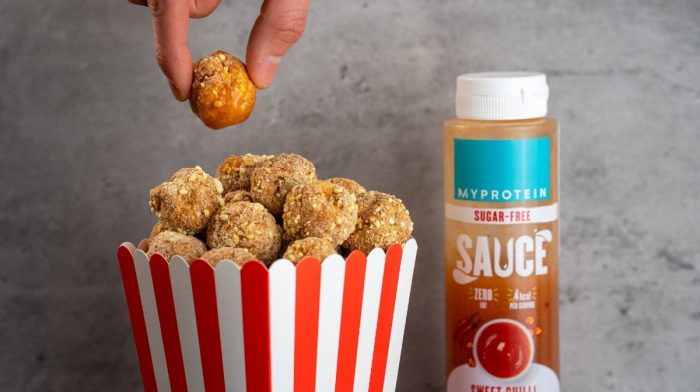 Always tempted by fried chicken? Try this fakeaway instead.
This isn't just any old sandwich. Loaded with tender chicken that's covered in a crispy coating and smothered with spicy sauce, it'll definitely not leave you disappointed.
Calories

 

Protein

 

Carbs

 

Fat

 

400

 

46g

 

36g

 

7g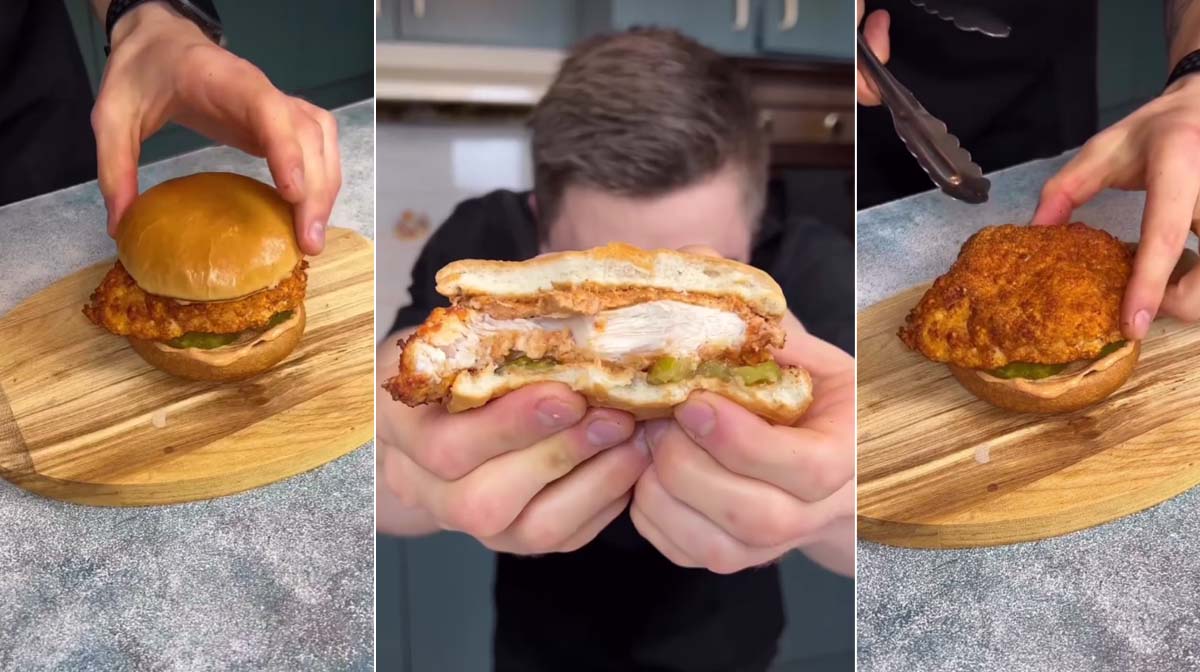 This might be the sandwich of all sandwiches.
Yep, you really can make a pizza in your air fryer. Who knew? Using just 3 simple ingredients, you can whip up your very own base in a matter of minutes, too. Trust me, even a rookie cook can impress with this one.
Calories

 

Protein

 

Carbs

 

Fat

 

404

 

24g

 

70g

 

2g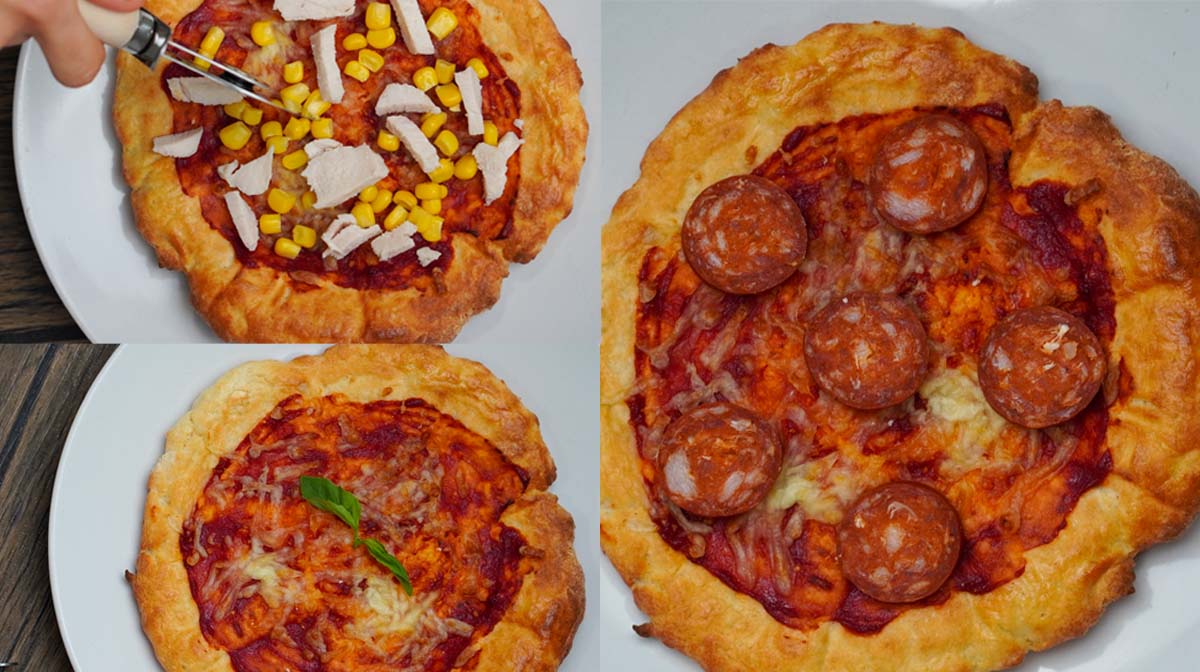 Three ingredients, five minutes, and no oven needed.
Fancy a takeaway but not sure it'll fit your macros? With this homemade chicken nugget recipe, you get to satisfy your cravings without sacrificing on nutritionals. Boasting 32g of protein for only 250 calories per serving, you can make this winning recipe a regular feature in your routine.
Calories

 

Protein

 

Carbs

 

Fat

 

250

 

32g

 

11g

 

8g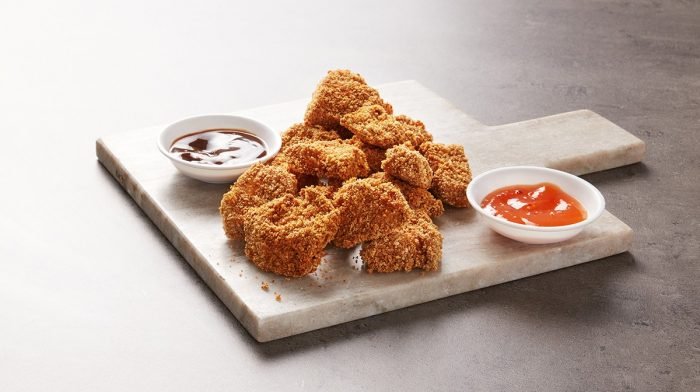 Missing the golden arches? Here's how to take things into your own hands.
Sweet Air Fryer Recipes
Forget another bowl of porridge or soggy Weetabix — these baked oat apples are a breath of fresh air for your breakfast options. Plus, they're vegan-friendly too.
Calories

 

Protein

 

Carbs

 

Fat

 

327

 

3.7g

 

50g

 

14g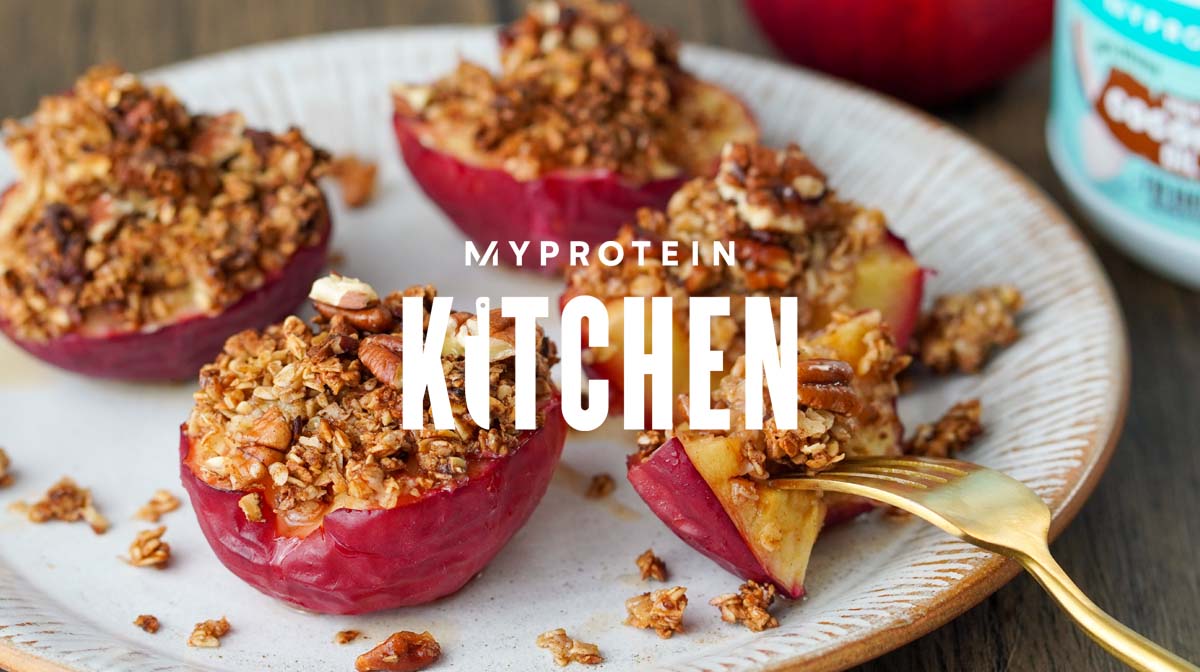 Yet another healthy air-fryer recipe for your repertoire.
Sometimes you just can't beat a bowl of chocolatey cereal. Well, lucky for us this air fryer recipe makes it possible to enjoy a healthier version whenever you feel like it. Packed with nearly 15g of protein per serving, these choco pops are a seriously satisfying snack.
Calories

 

Protein

 

Carbs

 

Fat

 

275

 

14.8g

 

34.9g

 

8.4g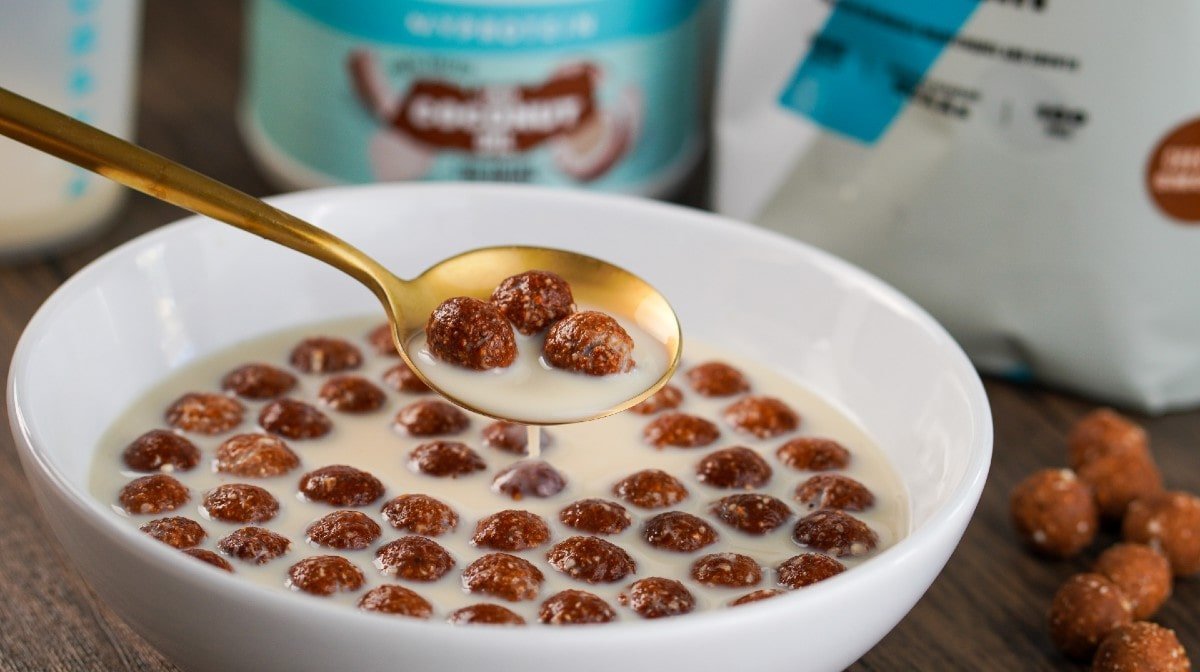 Your favourite childhood cereal just got a macro-friendly makeover.
Cinnamon roll meets French toast… there's a lot to take in here. We promise the recipe itself is surprisingly simple to smash though, and you'll certainly be coming back for seconds.
Calories

 

Protein

 

Carbs

 

Fat

 

350

 

37g

 

37g

 

7g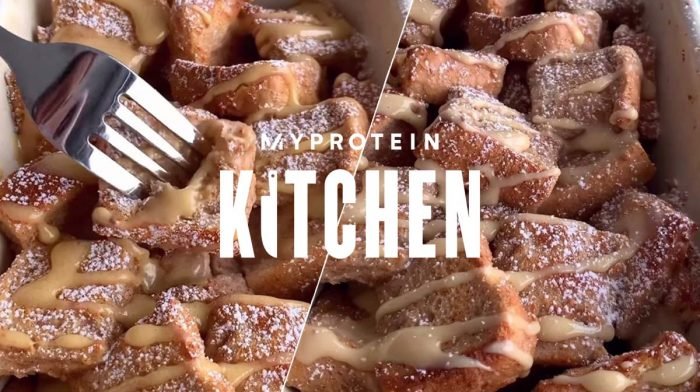 Take Home Message
Just when you thought you'd seen it all, there's another incredible idea for your air fryer to put to the test. It's hard to pick a favourite out of this bunch, so I'd highly recommend trying them all for safe measure.